Clearing your snowy sidewalk and driveway is more like a walk in the park than a trip to the chiropractor with the Rolling Snow Pusher. Its wide blade is mounted on stout rubber wheels and an adjustable metal handle so you can make short work of the white stuff. The Heavy Duty Wheeld Snow Pusher with High-impact blade is reinforced with steel edges to cut through snow up to 5 inches deep in one pass,The Rolling Snow Pusher's Ergonomic handle adjusts to suit your specific height • Polypropylene and steel shovel, rubber wheels, foam-wrapped metal handle • Angled shovel blade measures 25"W x 13"H; wheels measure 6"D • Handle adjusts from 45" to 50" Easily plow your way through any pileup. heavy-duty rolling snow pusher is designed to Enable Upright Snowplowing Enough with bending and straining your back: Our snow pusher with wheels delivers a pushing angle that strategically enables you to remain standing upright and move more snow with significantly less effort. the Snow Shvoel with Wheels is essentially as easy as pushing a baby stroller. Grips Tight with 6" Rubber Wheels 6" rubber wheels combined with the lightweight and ergonomic design greatly reduce the stress on your arms and back by eliminating lifting motions. The non slip wheels also provide improved traction for easier pushing in slippery conditions. Clears Up to 5" Snow Per Pass The high-impact polypropylene shovel measures in at a generous 25"W x 13"H formaximum snow-pushing capacity.

Snow Shovel with Wheels
Tall concave snow pusher effectively clears away snow up to 5" deep in single pass
Rolling snow pusher with padded metal handle easily adjusts for total pusher height in range of 45"-50", wrapped in soft foam for hand comfor and warmth
Snow pusher with grippy 6" pivot wheels provide improved traction even in slippery conditions
Strategic pushing angle enables you to stand upright without bending or straining
Light weight Yet heavy-duty design requires assmebly, full instrcution included
Wheeld snow pusher head color could be designed according to your requirment.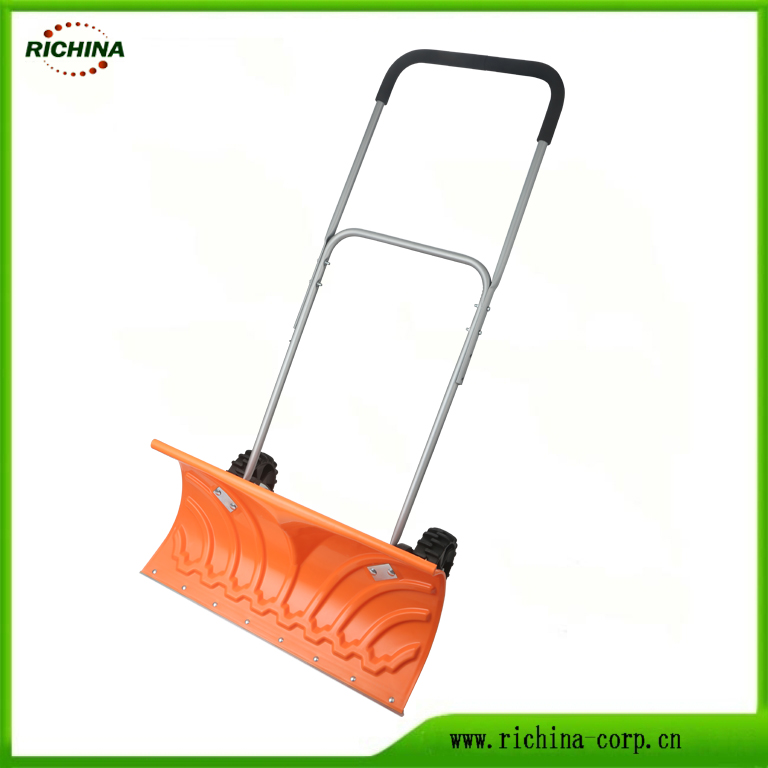 Why choose us?
1.Experieced factory:
Most of our workers are with more than 10 years working experience.
We have automatic high-tech machines to make the production more efficient.
We have strong quality control team to check and test production quality every day.
We have strong after service team to provide the professional service to you.
2. Competitive price
We are always trying to help our customers saving money in all ways, we always like working with customer in long terms, so we provide best price to our customer and we are willing to find solutions to save money for our customer.
3. Professinal quanlity control
Factory have professinal testing lab and quality control peope, can make sure the products meet customer's requirement
4.OEM and ODM accepted
We have professinal R&D team dedicated in designing and developing new products, we can customize your proudcts accoring to your requirement or help you design your unique featured products to make your products differetiate to the others in the market.
5. Fast delivery and competitive shipping price
We have long term cooperation with some big forwarders like DHL, UPS, so we can find better solutions to help you save shipping cost and on time shipment
6. Strong after service
Our sales and after service people all know the products very well, they can give you feedback very quick and provide you with professinal service,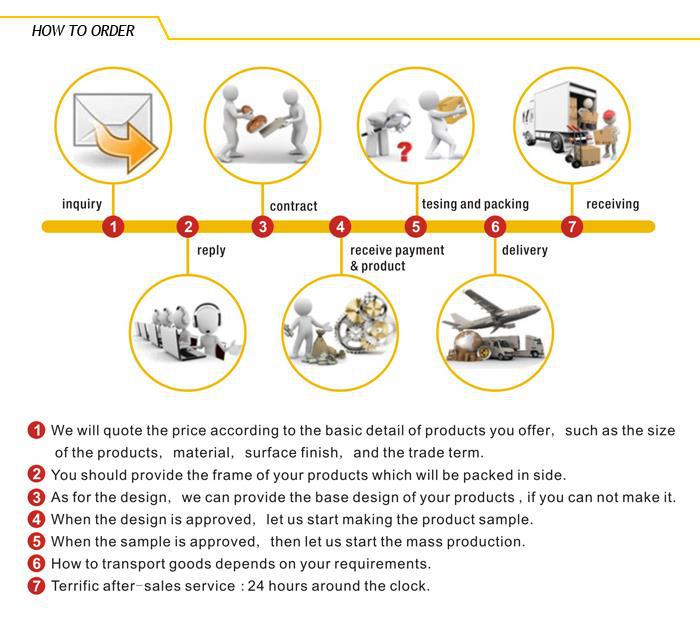 Группа Продуктов : Снегоуборщики > Снег Толкатель